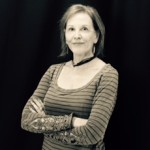 We're all in the business of experience delivery.Your culture
and your stories are a crucial part of that experience as well as
what makes your company different.
I help you identify and maximize your cultural traits and uncover your
most meaningful stories. Then you're ready to implement your ideal
experience across all channels.
STRATEGIC SERVICES  { content audit / insight mining session / message and experience development / CX / social media maximization }
BRAND SERVICES  { brand strategy/ voice / persona / alignment }
WRITING SERVICES   { blogging / storytelling }
 EXAMPLES   HERE
I can develop a custom program that starts where you are and moves you
to where you need to be.  Talk to me:  jann@brandbooster.com / 954.494.4011