"Jann is a razor sharp writer skilled at the entire branded content process from coming up with relevant article ideas to distribution strategy. She's a valuable asset in growing our company as thought leaders in our field, and her "can do" attitude makes working with her an absolute delight."
Nicole Jones, Content Marketing Manager @ kintone software
"Jann took the time to really understand our business and developed content that describes  it. "
Noah Marconi, RATIO.io Blockchain Solutions
"I've worked with BrandBooster both as an employee and later as a client. Jann has a completely unique way of getting to the heart of a company – who they are, what makes them stand out, what they do right, and what they need to do more of. She takes that critical insight and turns it into a meaningful story. Working with Jann is like having a strategic planning department all to myself.  Her take on things always makes me stop and think."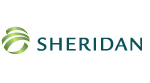 Erica Park, Director of Marketing, Sheridan Healthcare
"We had a BrandBooster session to put employee insights to work to improve profitability and also to involve our staff with business goals and vision.  The results were invaluable!  We have so many actionable steps I can't wait to implement and it was very motivating for our team.  I wish we had done this years ago."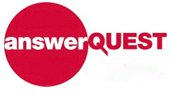 Paul Silitsky, CEO, AnswerQUEST Executive Search
"Consummate professionals, Jann and her group really took the time to learn our business and our brand so that I felt like they were part of our team . The results were top-notch and on target. I look forward to my next opportunity to work with Jann."

Joseph Siegel, Manager, Brand and Creative Services, DHL International
"I've worked with Jann for many years, and have never been disappointed. She helps me think in ways I need to (and sometimes resist!), and doesn't let me off the hook when my instinct would be to skip important steps. She's a great writer and really understands branding, but more important to me, she cares about truly understanding my business issues and helps me think of new solutions."

Janet Altman, Marketing Principal, Kaufman, Rossin & Co.
"Jann is a dynamic insightful pro that draws out the true essence of a company. She helped us navigate an important business transition by handling the marketing for our entry into the U.S."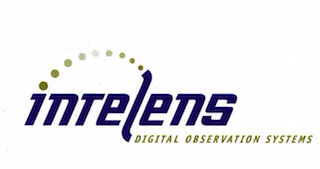 David Hauger, CEO, Intelens Technology
"Jann is a great partner for results-oriented, inventive marketing programs. She is always ready to listen and recommend solutions based on client input and information gathered on her own. I never hesitate to call on her early in the process to ensure that my team gets the benefit of all of her expertise. Jann is the best!"

Laura McMullen, Marketing Director, National Healing Corporation
"Jann is an excellent creative resource.  She is very adept at fine-tuning marketing strategy and turning it into compelling marketing.  She strives to really understand your business and works closely as a partner in all projects."

Aaron Groffman, CEO, Netminder
"Jann is one of the few individuals I've come across in my business and personal life that is highly intelligent, ethical, moral and always delivers what she promises.  She consistently meets and exceeds expectations, learns quickly and continues to impress me more each time I work with her."

Mimi Ribotsky, Senior Director, ChoicePoint Public Records Group
"We worked with Jann Sabin extensively to communicate our brand more effectively. She was excellent at researching what was special about our school and differentiating us from other early childhood programs in South Florida. The end result has been marketing materials that reflect our innovative program perfectly. The time and creative energy that Jann brought to the project are obvious."

Jill S. Band, Early Childhood Director, Margaux Early Childhood School at Temple Judea
"Jann was wonderful to work with. She's well organized and did a great job telling our story. I highly recommend Jann for any sort of writing that demands the skills of a seasoned creative writer."

Matt Alanis, COO, Lanna Coffee Co.
"Jann helped us define our corporate identity and target our marketing.  Now, everything from our on-hold message to our website is focused. The "Video is our life" theme has not only been important in connecting with our customers, but has had very positive ramifications with our employees.  Now they know what Midtown stands for, and they can better live up to our promise."

Debby Miller, Vice-President, Midtown Video
"Jann is very interested in learning about the project she's working on. And she handles feedback very well. It was great having her and she'll definitely be on the top of my list if we need any help in the future!"

Zach Brown, Outreach Operations Team Lead