27.04.2017
conversations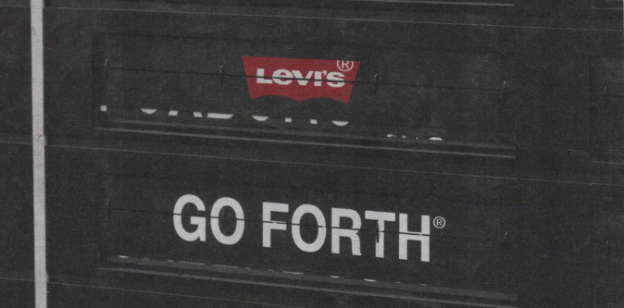 Most companies today realize the importance of creating interactive customer relationships built around a story (hopefully an authentic one). Their way of doing this frequently takes the form of describing you to yourself. I'm guessing this is to show you that the brand understands you. And these descriptions are likely based on research into who the customer is, or who the customer they hope to acquire is. Then they describe this and hope that you relate. "That's me," you say to yourself!
For example:
A1 Steak Sauce:
"There are those who settle.  Who compromise.  Who set aside their dreams."
"You are not those people. You're not even a group of people. You're one spectacular person.
"You, sir, or madam, have always understood what it means to live…"
Actually, I think this is great copy. It establishes a conversational witty tone with lots of personality.  I'm just not sure I like someone telling me who I am and congratulating me for being that person.
Today we are also being offered tons of inspiring advice:
Diet Coke:  STAY EXTRAORDINARY
Corona;  FIND YOUR BEACH
Cuervo: HAVE A STORY
Blu:  TAKE BACK YOUR FREEDOM
This "we know you" approach lacks authenticity. It's a tricky, transparent data-driven approach. (It is however on the right track in that it focuses on the stories about you, not them.)  
If you do want to see some good examples of stories that focus on the product though, rappers are a good place to look. And not just for the stories they tell, but the ways they get those stories out and connect with their audience. They have accomplished amazing bottom line results being resourceful. Their hard work and creativity paid off big time making them huge stars with big loyal fan bases, not to mention incredible amounts of money.
Consider Memphis rapper Juicy J. When he started out, he pressed his own mixtapes and sold them from his car. He convinced a car stereo store to carry them so people could buy them when they got a sound system for their ride. He released a song himself online promoting it with constant tweets and email blasts.  It got over 37 million YouTube views and sold more than a million copies (Rolling Stone 9/12/13). That got Sony's attention. He didn't tell people he knew who they were, he showed them who he was. Eminem is also a great storyteller.
Whether you base your storytelling by focusing on your company or on your customers, make it true. In my opinion, this isn't a good place to spend your research dollars. Don't research your story, but do research your results in telling it.
For a free consult on maximizing your story, click here.